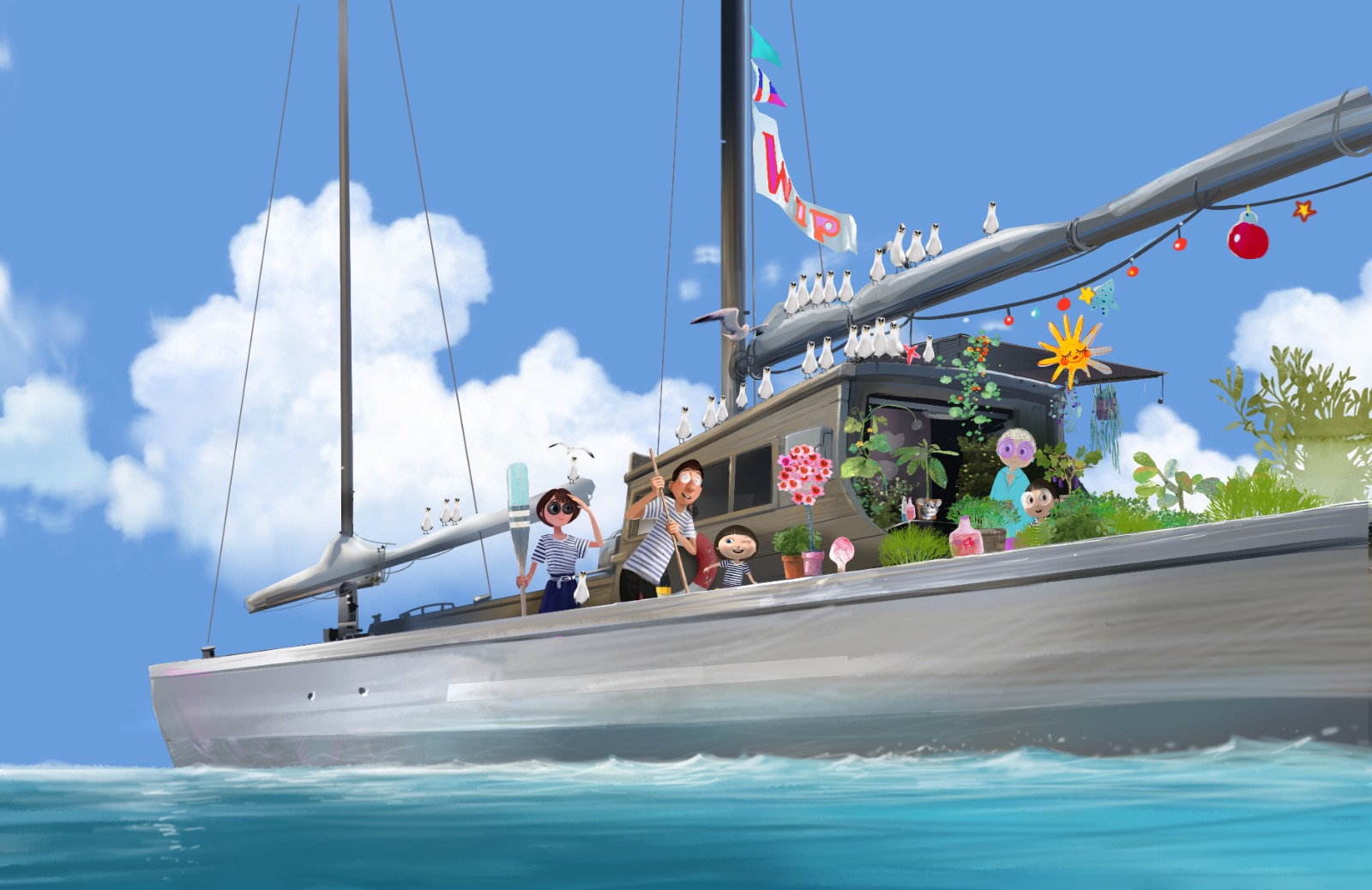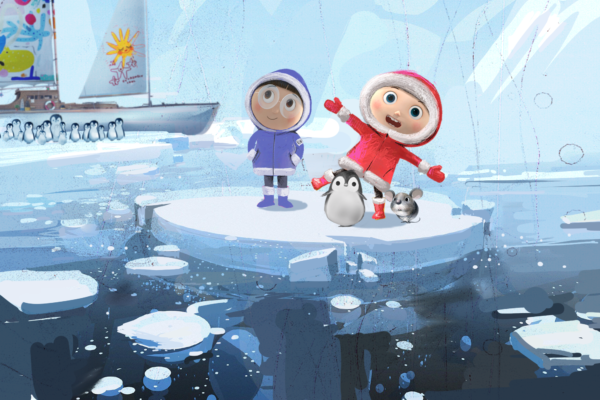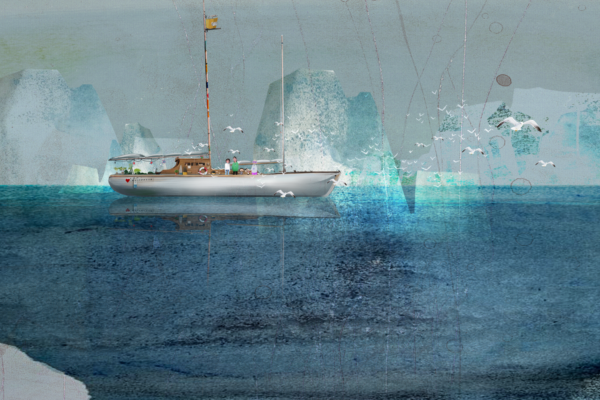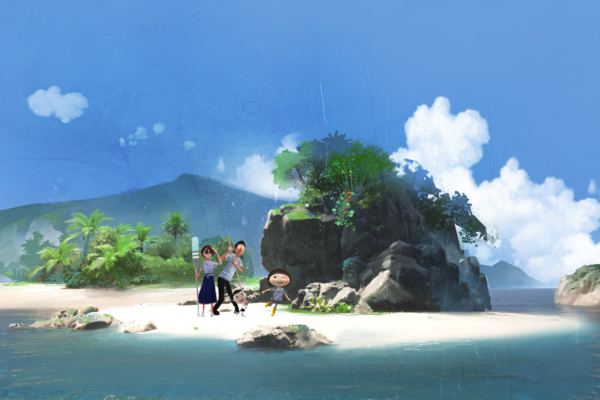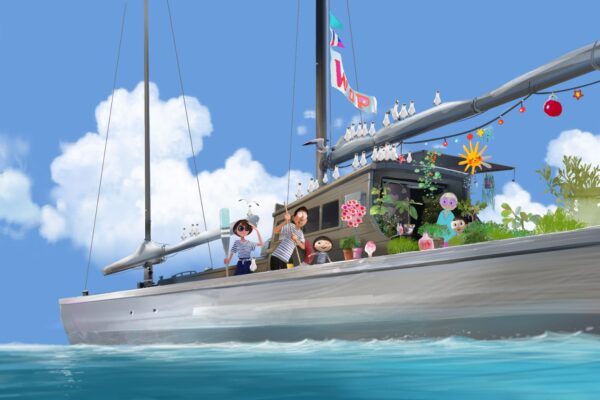 The Wip Family sails away
Format : 52 x 11′
Pitch : Due to an unforeseen event, the Wip family must leave their home. Fortunately, they are not the kind to let themself be defeated!
They moves onto their old sailboat and decide to set out to explore the oceans ! So cool!
But wait… ! How can you sail around the world when you don't know a tiller from a didjeridu?
Target : Preschool
Co-producers : Dandelooo & Anitoart & Pixtrend
Litterary author  : Ségolène Avice